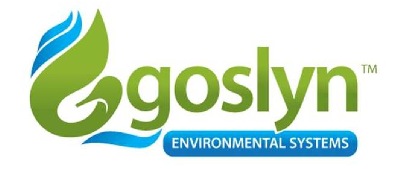 Goslyn Automatic Grease Removal Device is on the list of approved grease removal methods. If you are unfamiliar with our product, please allow me to have a brief moment to explain.

The Goslyn AGRD is a point of source immiscible liquid separator. The device excels at removing Fats, Oils, and Grease (FOG) from the water using hydrostatic pressure to separate up to 98.6% of the FOG going down the drains. The Goslyn AGRD is always "on" meaning that there are no expensive timers, pumps or motors to replace. The maintenance is very easy and takes about two minutes per day. Please watch the video on the right to see a brief demonstration of how the Goslyn works.

There are thousands of installations in the field today. We have installations in all fifty states and several regions across the world. We have installations in restaurants, schools, convenience stores, super-markets, stadiums, big box stores, malls, and zoos. Our customer's are very grateful for the simple and odor-free way to save them from the hassle and cost of pumping smelly grease traps.

We have received NSF Certifications for passing (and far exceeding) the industry standard ASME A112.14.3 (Grease Interceptor) and ASME A112.14.4 (Grease Removal Device) tests. We also have the UL, IAPMO, CSA B481.1, PDI G101, and UPC certifications. You can view our full list of certifications here .

We can confidently say that we can help your local businesses reduce their operating costs while decreasing the amount of fog in the municipal sewer systems. The Goslyn AGRD is more efficient at removing grease than traditional grease interceptors/traps resulting in fewer sanitary sewer overflows from grease blockages.

We look forward to helping your community build a better and cleaner tomorrow. If you have any questions, please do not hesitate to call me at (360) 491-4984.
Sincerely,

Goslyn

Financing/Leasing Options Available

copyright © 2015 Goslyn, All rights reserved.